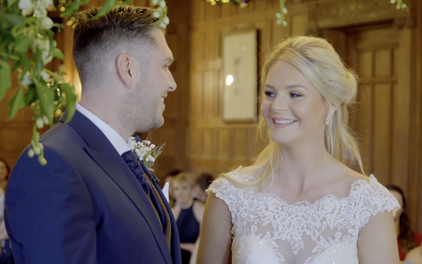 2020 has been a very strange year with Covid-19, we have never seen anything like it. We have been locked down for 9 weeks no one allowed to leave their homes and meet our loved ones. All large sports and music events, social gatherings all cancelled, including weddings. 
Hitched.co.uk have done a great guide for couples about what is going on and hopefully answer your questions. Full article click here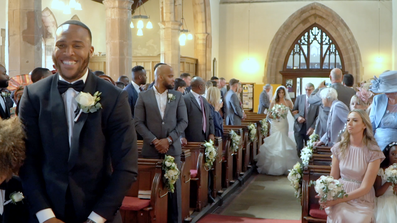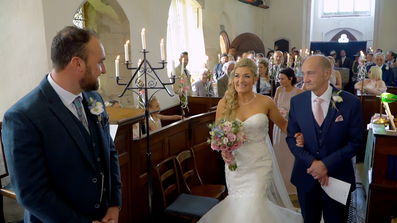 So here summary of predictions on what could be happening for the rest of the year and hopefully help you plan your wedding.
June Weddings
Currently exceptions given for couples that may have illnesses. But late in June, small weddings of just at the essential people may be possible to go ahead for everyone. For the hardcore 'we are getting married whatever' with weddings in late June there may be light at the end of the tunnel.
July Weddings
Small ceremonies of up to 10 people seem possible as this would follow what happened at the start of lockdown. So for couples that are very keen to get married and happy to have just their nearest and dearest, then it seems possible that they will be able to continue. Everyone else should, and probably already have, postpone the wedding to a time of less uncertainty.
August Weddings
Normality will be returning as the government seems to be successfully continuing its plan to get live back up and running. It seems therefore likely that weddings will start to be permitted, but possibly with a limit on numbers. What limit, who knows. Bernadette mentions 50 as a possible maximum. If you have a larger wedding and are not prepared to compromise on numbers, it seems sensible to at least have a firm plan B in place.
September & October Weddings
This are looking rather positive here. There are reports of travel restrictions being lifted by September and it looks likely that larger events such as weddings will be allowed. My view here is that if we are allowed to get on a plane full of passengers, I simply cannot see how they will not allow weddings. My gut feeling is that 100 guests may be a limit for September, as this would separate small-medium from the larger weddings. Perhaps these restrictions will be lifted more in October? Noone knows for sure of course, so liaison with all your suppliers is important.
November & December Weddings
The general feel is that these weddings will be going ahead, with few if any restrictions. Perhaps even guests that are currently shielding will, by then, be ok to attend as long as venues have all the mandated measures in place, which of course they will as their businesses depend on these weddings going ahead. So if you have a wedding later in the year, it seems likely that you will be able to go ahead while monitoring the situation.
The best advice I can give is, make sure you have the wedding you want! If you are having to make too many compromises then postpone, if there is family members who cannot make it because they are shielding, traveling from outside the Uk, then postpone. But if the government guidelines allow you to have your wedding the way you want it then go for it. 2021 is looking a very busy year trying to get 2 seasons into 1 year. As most of you know its only me that comes out and films and edits your wedding, I have an other job at a university as well so there is only so many weddings I can take per year. I want all my 2020 couples to have the day they have always wanted and for us to be apart of it.
So far we have got everyone who has wanted to postponed sorted with their new dates with only a very small handful having a refund. If you are thinking of postponing then please do get in touch so we can help you as much as we can. If we can make your new date we will move your booking at no extra cost, if we can't then you will get a refund including your deposit! 
Fingers crossed that from September weddings will happen and all those couples will have the wedding they have been planning for.
Thank you Nick Church Photography and Hitched.co.uk for these articles.