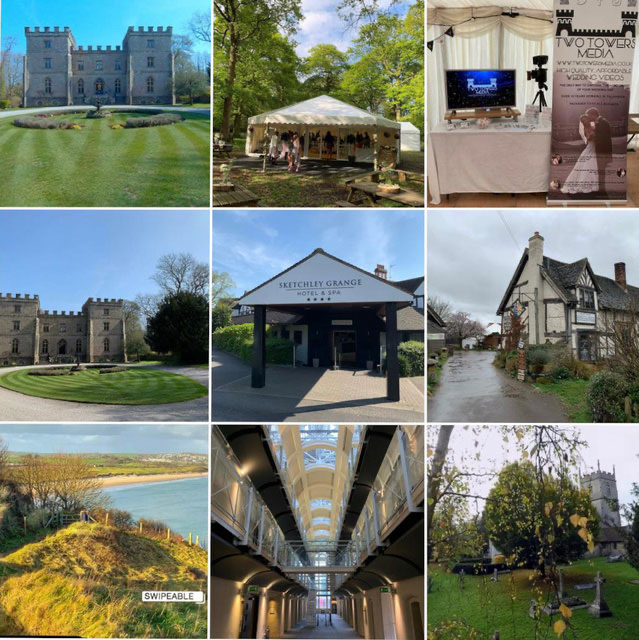 Happy New Year everyone. It's 2020!! 
2019 was a fantastic year for us being apart of 15 weddings across the UK, from castles to barns, hotels to churches. Every single one has been just stunning to watch all these lovely couples tie the knot.
2019 marks the end of our 2nd full year of filming weddings and I enjoy it as much now as I did when I first started.
2020 marks our busiest year so far with 21 weddings already booked in (there are still dates available) we cannot wait to meet all our lovely new couples and share their wedding day with them. How alien does that sound saying 2020? So by the end of the year we will have cover 48 weddings, I can't wait to see what they all have in store for us and their guest. 
So I raise a glass to all the couples I have met during 2019, thank you for letting us come and film your wedding day. And also raise a glass to all my brides and grooms of 2020, I look forward to meeting you all. 
Happy New Year Everyone
Graham

These photos were the top 9 posts on our Instagram feed in 2019 (@twotowersmedia). Wonder who will be the top for 2020?