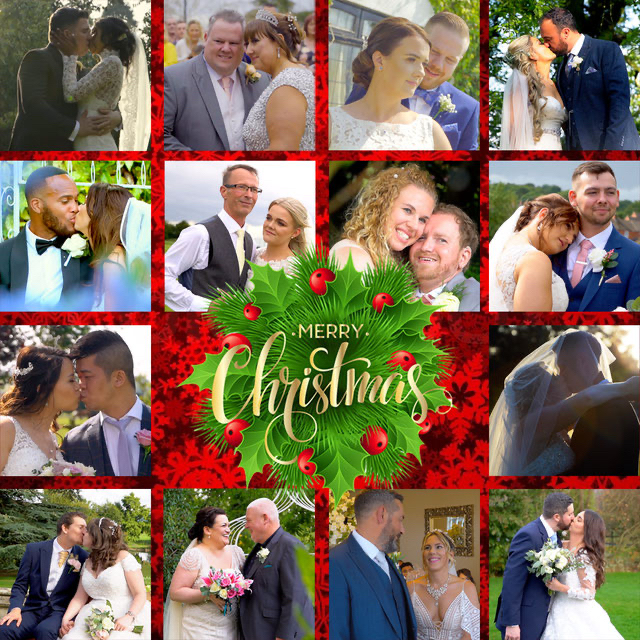 It's Christmas Eve and time to rest and be with family and friends. What a year it has been! This is only my second full year of filming weddings and its been amazing. Every couple I have had the pleasure of sharing their big day with has just been brilliant. We have filmed 14 weddings this year with 1 more still to go and I have enjoyed every minute, even in the rain! So since I started back in 2017 I have filmed 27 weddings and wow have they all been just stunning to see everyone coming together to celebrate. I never planned on doing weddings as I was more into education and TV work but if it wasn't for my wife saying that I should do it, I would not of met all you lovely people, so you have her to thank.
2020 is going to be a big year for us as we currently have 20 weddings booked in so far and hopefully there will be more. We plan to have more of a presence online with this new blog and also our Facebook, Instagram and Twitter accounts. We want to show that everyone needs to have a video of their big day that it's completely different to having just photos. We want to bring your memories to life so you can watch it back as it is the number one regret. Even I regret not having one (I know, you think I would of had a videographer at my wedding!) I am waiting for the day that I get asked to film at my venue, that will be a future blog for you to read. 
So you are properly thinking why start this blog on Christmas Eve, why not wait until New Years Day? Well, its because Christmas Eve when I proposed to my wife back in 2012, so it seemed appropriate to start our blog 7 years on from that day, when there could be many other couples starting their journey to married life. 
Keep a look out for a new blog post in the future and hopefully you will enjoy reading and watching them. So happy Christmas to all the newly married couples who we have shared some fond memories with and hope you have a great day.
Merry Christmas everyone
Graham